IT and cyber security company Converged Communication Solutions will support the delivery of a free interactive webinar to businesses and organisations in the Highlands later this month that seeks to raise awareness of a national cyber security toolkit.
The virtual event on Tuesday, 17 November has been organised by the Scottish Business Resilience Centre (SBRC) and Highlands and Islands Enterprise (HIE).  It aims to showcase Exercise in a Box to organisations in the region, a tool developed by the National Cyber Security Centre (NCSC) to enable organisations to improve their cyber defences. 
During the session, experts from Converged, which has offices in Inverness and Aberdeen, will give participants an insight into the latest cyber security threats.  Chief security officer Robbie Ross and cyber security assessor John Gillies will discuss why cyber-security is important to SME's and how businesses can better protect themselves through initiatives such as Cyber Essentials.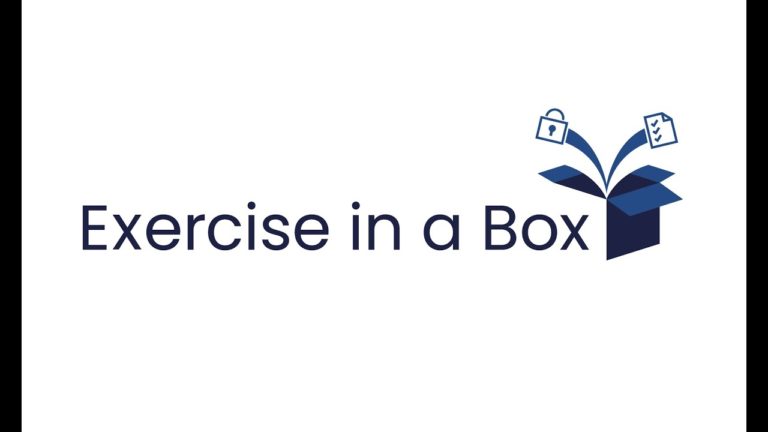 Exercise in a Box is a set of training tools that allow organisations to review their resilience to the most common cyber-attacks. Using these as a basis, the NCSC's free online tool provides exercises to help organisations safely test and practise their response to 10 such scenarios.
The interactive webinar will test each organisations response to a remote working related cyber incident
During the interactive webinar, participating organisations will be presented with a cyber incident involving a remote working scenario.  Participants will then work with an experienced facilitator in breakout sessions to formulate a plan to demonstrate how their organisation would manage the situation.  The webinar aims to demonstrate how easily the individual tasks included in the Exercise in a Box toolkit can be completed.
The number of organisations taking part in the seminar is capped at seven, although up to five employees from each registered organisation can participate in the webinar. The simplicity of the exercise means that attendees do not need to be a cyber expert to take part. The Highlands event is part of a nationwide series being run by the SBRC that follows this interactive format.
Nearly half of all UK businesses reported a cyber breach or attack last year
In the Cyber Security Breaches Survey 2020, produced by the Department for Digital, Culture, Media and Sport, it was reported almost half of businesses in the UK (46%) reported having a cyber security breach or attack last year and of those nearly a fifth experienced a loss of money or data.   During the COVID-19 pandemic, the National Cyber Security Centre (NCSC) has so far taken down over 15,000 coronavirus-related malicious campaigns, many of which sought to use government relief funds, requests for charitable donations and offers of support from banks as opportunities with which to target businesses and individuals.
Exercise in a Box is the cyber equivalent of emergency response or fire drill training
Robbie Ross, chief security officer at Converged, said: "As a trusted partner of the SBRC we are proud to be supporting them in delivering this interactive webinar.  Cyber-attacks are a major concern for organisations of all sizes, so it is important to be aware of the forms they take and the steps we can all take to best protect ourselves and our organisations.
"We would encourage companies to approach cyber risk as they would other business risks like fire & flood. Just as you can reduce the risk of fire, so too can you reduce the likelihood of a successful cyber breach. Consider Exercise in a Box as the cyber equivalent of emergency response or fire drill training.
"Exercise in a Box is an excellent free online tool that is intuitive to use and allows organisations to safely test and rehearse their response to a cyber-attack.  The Highlands webinar will give organisations in the region an insight into the toolkit and provide them with the confidence to complete other elements in the future, to bolster their cyber defences."
Supporting Highland businesses to prepare strong responses to today's threats
Graham Bye, Scottish cybersecurity information sharing partnership and Cyber Essentials coordinator at SBRC, said: "We are excited to take the lead on piloting a facilitated approach to this initiative and are delighted to partner with Converged in the Highlands. As an SBRC Trusted Partner and Cyber Essentials & IASME assessors they are well positioned to provide expert support and advice to participants.
"This move from self-completion to a supported exercise is already seeing companies confidently completing all exercises, practicing and refining their response to other key cyber threats and ultimately reducing their risk. This is exactly what Exercise in a Box set out to achieve and along with Converged, we look forward to supporting Highland businesses to prepare strong responses to today's threats.
The Exercise in a Box webinar will be held between 09:30am and 11:00am on Tuesday, 17 November.  To register for the free online event, visit the Eventbrite website at https://tinyurl.com/y4cdtjo3.