Scottish IT and cyber security company Converged Communication Solutions has delivered a cyber awareness training session to those who oversee the running of the regulatory body of Scotland's social service workforce.
The Aberdeen-headquartered company presented an online development session to council members of the Scottish Social Services Council (SSSC). Headquartered in Dundee, the SSSC is the regulatory body for more than 160,000 individuals that are employed in social care, early year and social work in Scotland. The organisation registers and regulates the country's social service workforce, setting standards for their practice, conduct, training and education by supporting their professional development.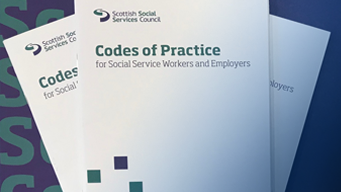 Tailored cyber awareness training
Delivered by Robbie Ross, chief security officer at Converged, the webinar was designed to highlight the threat of cyber-attacks and demonstrate the steps that individuals and organisations can take to protect themselves online.  Cyber threats remain one of the biggest concerns for businesses, charities and other organisations.
The SSSC Council Members also heard about phishing and smishing – a cyber-attack sent via a text message.  They were shown examples of such campaigns that circulated at the start of the COVID-19 pandemic and related to the health and social care sector.  The importance of staff awareness surrounding cyber security, the safe management of social media channels and the need for individuals to have robust passwords was also underlined.
First line of defence against cyber-attacks
Converged, which is a Certification Body for the UK government-backed Cyber Essentials (CE) and Cyber Essentials Plus standards, hopes that by engaging with organisations, such as the SSSC, at board level they can inspire them to improve their cyber security practices.  Encouraging staff members to implement strong passwords or passphrases can provide a first line of defence against cyber-attacks, helping to better protect themselves and their organisations while online.
A privilege to support SSSC
Robbie Ross, chief security officer with Converged, said: "To be invited to speak to the SSSC's councillors about cyber security was a privilege and shows how importantly the organisation views the subject.  I hope that some of what the group learnt is not only implemented by the SSSC and possibly becomes part of the training for Scotland's social service workforce, but also filters down to other organisations the board members are involved with.
"The threats posed by cyber-attacks remain a serious concern for us all.  Employers need to ensure that they have cyber security staff training and engagement in place to educate their workforce to help minimise risks.  There are also small steps that individuals can make to better protect themselves and their employers when online, such as having strong passwords.
"Phishing and smishing campaigns are becoming more sophisticated and targeted – we've seen that throughout the COVID-19 pandemic.  In the first few weeks of lockdown there were several phishing scams targeting families and business in relation to COVID-19.  These related to Government relief payments, council tax or business rate 'holidays', free school dinner funds and requests for NHS donations, fines for breaching lockdown laws and offers of mortgage holidays or financial support from banks. All of these seem genuine in the context of COVID-19. The point is that attackers are always on the lookout for opportunities.  We need to be on our guard – if something looks too good to be true, it probably is."