Two Scottish IT security powerhouses close the door on cyber fraud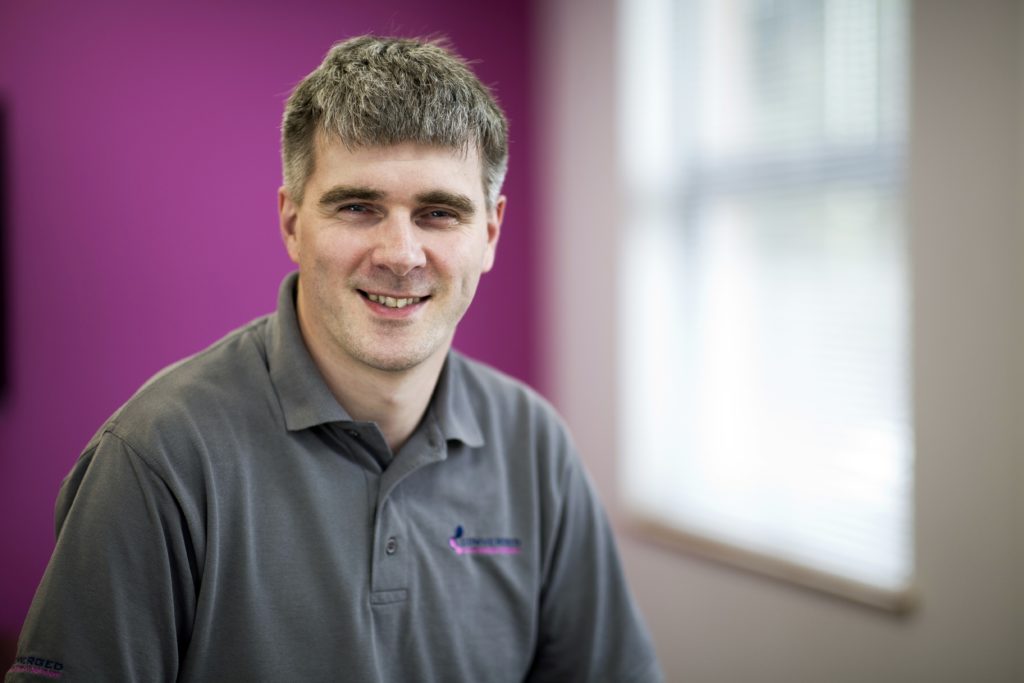 Aberdeen-based IT, cyber security and internet service provider, Converged Communication Solutions, has announced an exclusive partnership with Closed Door Security, a leading provider of penetration testing and cyber security compliance services. For the first time, this partnership brings a CREST-accredited (Council of Registered Ethical Security Testers) penetration service to the North-East through a local managed services provider.   
The partnership was officially announced today (Monday 27th November) during the firm's cyber security event, 'Your Business. Held to Ransom' at the Chester Hotel.   Joined by Closed Door's Lewis MacMillan, Converged's Chief Security Officer, Robbie Ross and Technical Manager Gavin Simpson spoke about ransomware, discussed lived experiences, dissected the components of an attack and shared expert advice on how businesses can plan, prepare and safeguard their data.
Penetration testing, which is quickly becoming a prerequisite for cyber security insurance, is the intentional execution of attacks on an IT system, undertaken by IT professionals, to expose the weak spots in a system's defences. In response to unregulated services, CREST accreditation represents companies recognised as offering the highest-quality and most professional network or website penetration testing. This allows businesses to easily identify industry verified service providers. 
Closed Door Security, based in the Outer Hebrides, is one of only three accredited CREST penetration testing companies in Scotland. Establishing a partnership with Closed Door Security enables Converged to extend its current services and give clients a complete cyber protection service.    
World-class level of penetration testing
"Our decision to partner with Closed Door was a strategic one. Penetration testing requires substantial years of training and experience and the team at Closed Door offers a world-class level of penetration testing that we could not offer on our own." said Neil Christie, founder and Technical Director of Converged.
"By combining our complimentary services, we can provide our clients with the peace of mind that comes from using best-in-class penetration testing along with a seamless transition through to the remediation and fix services that our clients currently receive.
A complete end-to-end cyber security service
"For our part, we bring established security services including phishing tests, dark web tracing, vulnerability scans, awareness training, firewalls, backups and certification, and the addition of penetration testing to our portfolio really is the last piece of the cyber security puzzle in terms of an end-to-end service. 
"With over 20 years of testing experience built up across various relevant career paths Closed Door is the only cybersecurity team in the North of Scotland offering services from IASME Certification to CREST-Accredited penetration testing" said Neil Christie, founder and Technical Director of Converged.
William Wright, CEO of Closed Door added "We've been working with Converged for the past couple of years delivering Cyber Essentials and IASME accreditations, and this move simply formalises our relationship. The partnership is a positive progression for both companies and we're excited to expand our collaboration and build on the benefits we're already bringing to our combined client base." 
Only Scottish qualified Chartered Cyber Security Professional for Security Testing in the world
William has recently been recognised as one of the first few and only Scottish, qualified Chartered Cyber Security Professionals for Security Testing in the world. The UK Cyber Security Council is the only body that can charter individuals to award the status of 'Chartered Cyber Security Professional' and this first group of registered professionals represents a major step in bringing cyber in line with other established professions, such as accountancy, engineering and legal.  
Closed Door Security employs around 18 staff and provides accredited penetration testing for local and international businesses seeking to improve their cybersecurity systems, including web application security, internal and external infrastructure, APT simulation, and mobile app security.