Further acquisition for Aberdeen IT firm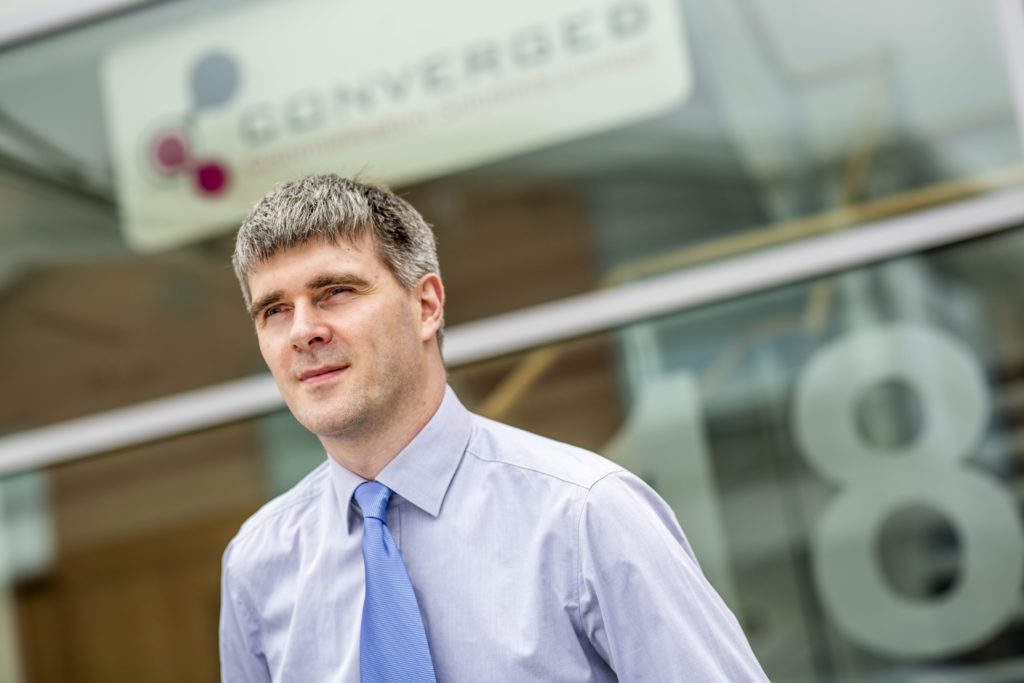 Aberdeen-based IT, cyber security and internet service provider, Converged Communication Solutions, has acquired Caleycom, a wireless internet service provider bringing high-speed internet to rural communities throughout Scotland, for an undisclosed sum. The takeover, which will allow Converged to offer a comprehensive connectivity service to customers, comes hot on the heels of their acquisition of Aberdeen Technical Services, and sees Caleycom merge with a separate company under the Converged Group, Converged Rural Broadband (CRB).
Previously providing connectivity to customers through its partnership with Caleycom, Converged can now provide full connectivity in-house, extending their service offering and geographical reach. As with Aberdeen Technical Services, Caleycom was owned by Graham Porteous. 
Delivering internet connectivity to some of Scotland's most remote locations
"Following our successful acquisition and re-brand of ATS to Scot-Tech Fire and Security, it was a natural progression to also acquire Caleycom," explains Converged's Founder and Technical Director, Neil Christie. "With the acquisition comes Caleycom's great reputation, ten years of technical knowledge and a robust client base of over 500 customers. I've worked with the Caleycom team for over a decade and am looking forward to continuing this collaboration as one team, delivering internet connectivity to some of Scotland's most remote locations. Converged Rural Broadband is an exciting addition to the Converged Group." 
All five Caleycom engineers and technical experts were moved over to CRB. Graham Porteous takes up the new role of Technical Consultant, with Andy McKay becoming General Manager. CRB has been created as a group company to facilitate the sharing of resources, including office space and business support functions. The company was re-branded to create synergy with the Converged brand and a clear rural focus. The Converged group now employs a total of 50 employees. 
"With guaranteed job security for my staff, and following the success of the transition to Scot-Tech Fire and Security, it made sense for Caleycom to join the Converged Group," adds Graham Porteous. "Our short-term focus is to consolidate our customer base whilst maintaining high customer satisfaction. Longer-term, we want to deliver high quality connectivity to those rural communities that are currently being left behind. CRB's customers are primarily domestic but include business clients too." 
Rural connections eligible for free install through the Government Voucher Scheme
Highlighting the financial advantage of their service offering to clients in remote locations, Andy McKay explains: "Scotland's landscape means fibre can only be taken so far, making rural locations harder to reach. The gap between where the fibre ends, and the physical building is known as "the last mile". CRB connects the two by adding a point-to-point wireless connection capable of gigabit data transfer and speeds. This gigabit capability means connections are eligible for the Government Voucher Scheme, which covers the cost of installation, so customers only need to pay a monthly subscription, like their less rural counterparts." 
The Scottish Government's R100 broadband scheme is a 'one off' voucher worth up to £5,000 to help deliver a permanent superfast broadband for both homes and businesses with no planned deployment of state or commercial superfast broadband. 
Rural businesses and individuals seeking to improve their connectivity should contact Converged on 01224 656380 or email info@converged.co.uk.
CRB is a certified wireless internet service provider (WISP) which is an internet service provider that allows subscribers to connect to the internet at designated hot spots or access points using a wireless connection such as Wi-Fi.