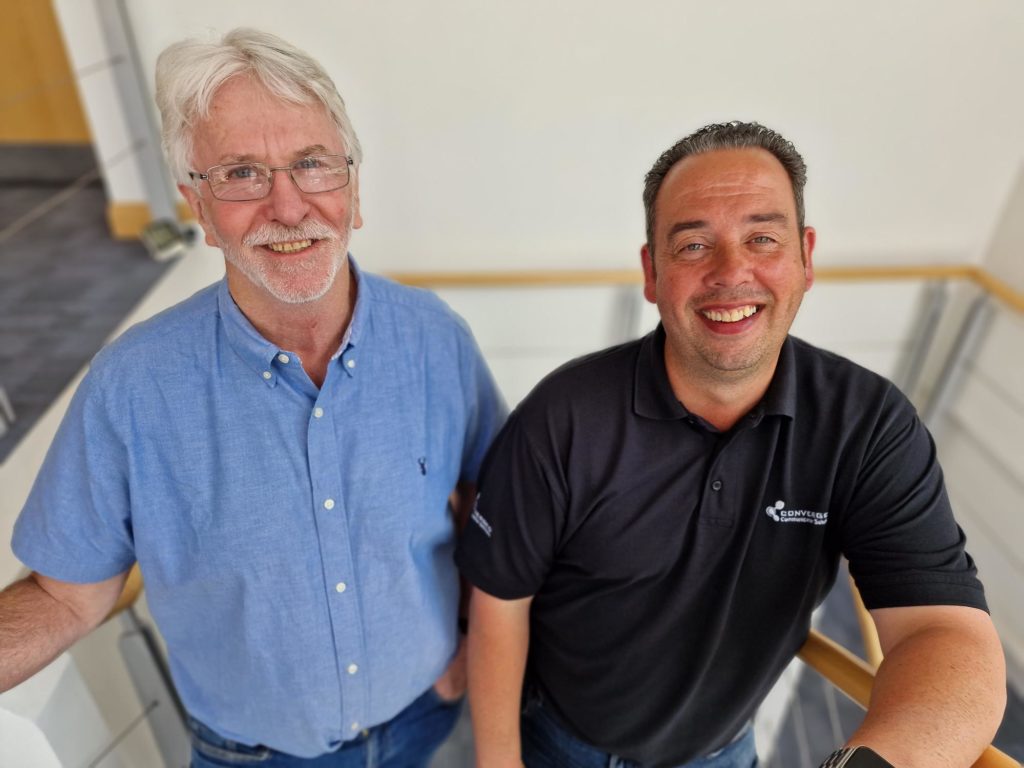 Aberdeen-based IT, cyber security and internet service provider, Converged Communication Solutions has acquired Aberdeen Technical Services (ATS) underlining the company's ambitious growth and diversification plans. The merger, which has resulted in the creation of a separate company under the Converged group, Scot-Tech Fire and Security (STFS), allows the firm to add physical security to the suite of services they offer their growing client base.
Following the decision of its Managing Director, Graham Porteous, to step back from the business, ATS chose to become part of STFS in a seamless move that has seen all employees being transferred, and existing customer relationships and high-quality service levels being maintained.
The full package of security both online and offline
Andy McKay, now General Manager of STFS, said, "We're delighted to have taken on ATS. Having worked with them as a client for over six years, we were familiar with their steadfast reputation for high tech security systems, established client base and 25-year history. This merger helps to give us the competitive edge, enabling us to deliver clients the full package of security both online and offline."
All ATS staff, comprising nine engineers, one sales manager, one fire design architect and one technical consultant, are now employed by STFS. The new company has been created as a group company of Converged to facilitate the sharing of resources, including office space and business support functions.
"We have re-branded from Aberdeen Technical Services to Scot-Tech Fire and Security to reflect our ability to cater for clients across Scotland and beyond," Andy continues. "As we diversify across new regions and sectors, we're continually investing in our people, products and services to exploit the opportunities our integrated approach brings to internet provision, cybersecurity and now the security of physical premises."
Service delivery continues unaffected
Graham Porteous, who remains involved on a consultancy basis, adds, "As a long-established, local business it was important for us to find the best fit for our staff and customers. As part of STFS, our service delivery continues unaffected, and our people have secure and exciting opportunities within a group that's growing both in geography and sector."