Our CSO Robbie Ross, will lead this session for CeeD members which will take place on Tuesday 6th July, 10.00-11.00, via Zoom.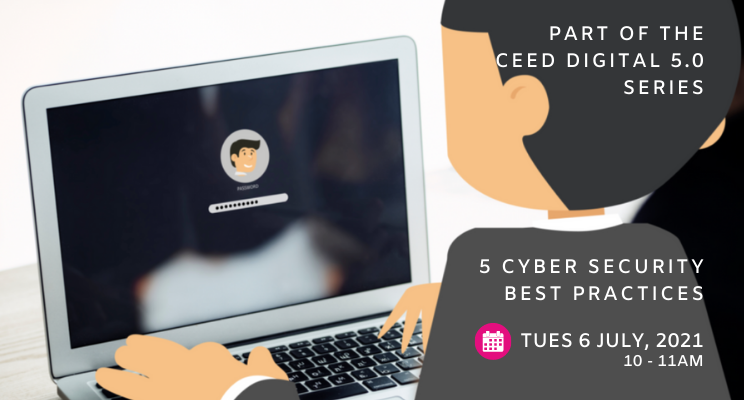 Whether you're an IT professional or not, you can play your part in ensuring that your business stays safe by following the 5 best practices of cyber security.
Robbie advocates that cyber security is a real team effort, and in his experience the most successful approach often involves people from all functions of the business; HR, marketing, ops, admin, management, and IT, coming together with the common purpose of securing a company's data, people, finances, and reputation. You might be surprised to know that whatever your role, you could be a cyber champion and joining this session will highlight how.
The starting point for any cyber security journey is to understand your current security level and uncover those gaps that could leave you open to breach. Unfortunately, many companies stop before they even start because the task can seem daunting. But as Robbie will explain if you implement the 5 best practice cyber security measures then you'll be able to withstand the most common forms of attack as well as having met the baseline required by the Governments Cyber Essentials Scheme.
These 5 measures cover:
1.  Firewalls 
2.  Security settings 
3.  Access control  
4.  Virus and other malware protection 
5.  Software updates 
While there is no denying that there is a technical element to managing security, we do not expect you to be able to answer every question posed throughout the session. The fact that you are armed with the right questions to ask the appropriate person in your own organisation is what matters.